Writing
Critters
Critters.org is a site where writers can go to help each other improve their writing.

The Official Website of JD Williams
Read about JD's forthcoming book, Timestream, and his other writing.

Nerine Dorman: Writer, Editor, Photographer, Musician
Nerine Dorman is my editor for Dark Tempest. She also has a forthcoming novel of her own, Khepera Rising.

Philip Lees's writing website
Philip Lees lives in Greece, where he writes and publishes short stories.

Hank Quense's writing website
Hank writes and publishes humorous science-fiction and fantasy stories.

Sheila Crosby's writing website
Sheila Crosby is a writer who lives on the Canary Islands with her husband and son.

Peadar ó Guilín
Peadar ó Guilín comes from Ireland. He writes science fiction stories and has published a novel, The Inferior

Jan Clark's site
Jan is a grandma who lives in Washington USA. You can read about her published children's books at her site.

Eugie Foster's site
Eugie Foster publishes lots of stories, many of them about Japanese mythology. She also has a pet skunk.
Miscellaneous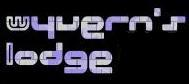 I 'designed' some animals for the Creatures series of virtual life games. Since Yahoo Geocities is closing in 2009, I have uploaded the site contents to its own page here on Tangentrine.com, so that anyone who still plays this game can access them.